Slide
¡AGRO se hace cargo del 100 % del joint venture – inaugurará AGRO Springs Colombia!
Después de 3 años como una empresa conjunta entre AGRO y Bekaert, el grupo alemán AGRO de Bad Essen, se hace cargo de la totalidad de las acciones de la empresa conjunta AGRO-Bekaert Colombia SAS en Barranquilla, Colombia a finales de junio de 2023.
BEKAERT, líder tecnológico y de mercado mundial en tecnologías de transformación y recubrimiento de alambre de acero, seguirá siendo proveedor de alambre del Grupo AGRO.
AGRO ampliará aún más su producción de resortes en su planta en Malambo. Desde allí, AGRO Springs Colombia atenderá el mercado de América Latina, Centroamérica y el Caribe con productos innovadores y de alta calidad y con plazos de entrega cortos y un servicio rápido y profesional.
Todas las partes involucradas esperan a futuro una cooperación más estrecha.
Slide
AGRO übernimmt gemeinsames Joint-Venture zu 100 Prozent - die AGRO Springs Colombia entsteht!
Nach 3 Jahren als Joint-Venture der AGRO und Bekaert übernimmt nun die AGRO Gruppe aus Bad Essen zu Ende Juni 2023 die kompletten Anteile an der gemeinsamen Tochter AGRO-Bekaert Colombia SAS in Barranquilla, Kolumbien.
BEKAERT, weltweiter Markt- und Technologieführer in der Stahldrahtumformung und Beschichtungstechnologie, wird auch weiterhin Drahtlieferant der AGRO-Gruppe bleiben.
AGRO wird die Federkernproduktion in Barranquilla weiter entwickeln, um von dort aus dem Markt in Süd- und Mittelamerika sowie der Karibik mit innovativen und hochqualitativen Produkten zu beliefern. Mit kurzen Lieferwegen und Lieferzeiten - schnell und kompetent.
Alle Beteiligten freuen sich auf die weitere enge Zusammenarbeit.
Slide
AGRO takes over 100 percent of the joint venture - AGRO Springs Colombia will be launched!
After 3 years as a joint venture between AGRO and Bekaert, the AGRO Group from Bad Essen takes over the complete shares in the joint venture AGRO-Bekaert Colombia SAS in Barranquilla, Colombia by end of June 2023.
BEKAERT, global market and technology leader in steel wire transformation and coating technologies, will continue to be a wire supplier for the AGRO Group.
AGRO will further expand its spring production in Barranquilla. From there, AGRO Springs Colombia will serve the market in Latam, Central America and the Caribbean with innovative and high quality products and with short delivery times - fast and professional.
All parties involved are looking forward to a further close cooperation.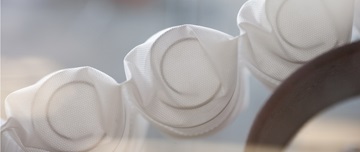 Pocket Innerspring
Superior comfort
Zoning according to needs
Optionally equipped with frames
Type Pocket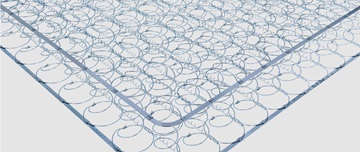 Bonnell Innerspring
High stability and durability
Uniformity in firmness
High air permeability in the system
Type Bonnell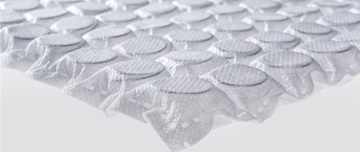 Special Solutions
Specialized innovative solutions
LFK units with various alternatives
Possibility of joint developments
Individual